Metalenses
The metalenses concept appeared in 2016 but soon became an object of study. The term refers to flat surfaces composed of metamaterials in the nanoscale which can manipulate the light path focusing the light.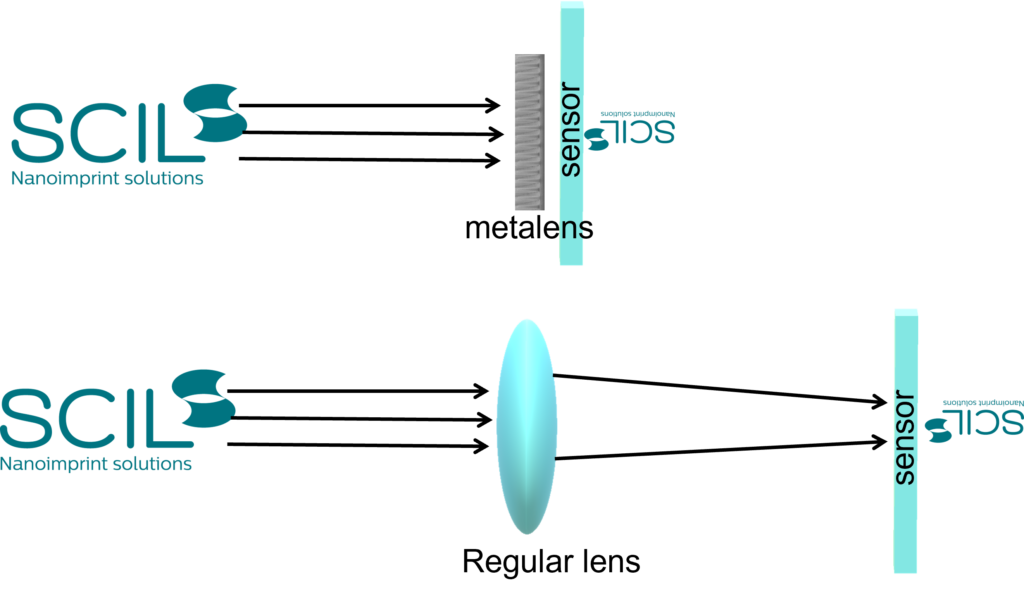 Those nanostructures can be manipulated in terms of size, shape, and orientation to achieve advanced optical functions. The result is slimmer optical components without sacrificing image quality. It is especially important for optical components in sensors, cameras, smartphones and other applications.
SCIL offers solutions for manufacturing these nanophotonic structures either by directly imprinting high index structures or by imprinting a hard etch mask.
The SCIL imprint tools offer highly accurate overlay alignment. In addition, we offer inorganic imprint materials in a large range of refractive indices.